Time for another giveaway!!! This time I'll be giving away 4 wonderful products worth $124 --LashMantra-Eyelash Growth Serum, Malibu secret Anti-Aging Body Cream, Organic Eye Care E-book and elegant earrings.
Description of the products: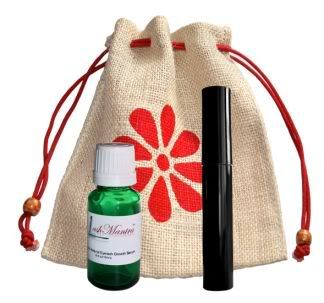 If you were always wishing for a natural potion that would make your stubby, short lashes appear thick and long, Lash Mantra is just the ideal product for you.Made with eighteen 100% Pure Cold Pressed Oils and Vitamin E Oil(Antioxidants and Natural Preservatives), LashMantra is free from artificial Fragrance, artificial Colorants, parabens, synthetic preservatives and chemicals, so you can use it on your delicate eyes without any worries.
Malibu Secret Anti-Aging Body Cream worth $25
Malibu Secret Body Treatment is an innovative body cream designed to repair and replenish using a potent combination of botanicals, anti-oxidants, various butters, and a multitude of vitamins. It intensely hydrates and moisturizes, improves skin suppleness and texture and promotes free radical protection. (Read my review)
.
Organic Eye Care Recipes E-book worth $18:
Start creating homemade, safe, affordable, organic and effective eye care remedies, serums and creams with ingredients you probably already have in your kitchen. Organic Eye Care Recipes is what you need to get the results you crave, in a safe and effective manner. Eliminate Dark Circles, Puffy Eyes and Crow's Feet naturally and get Bright, Sparkling, Beautiful Eyes.
Earrings from Onxycraft worth $33:
You can also win one of the most stunning earrings, the Baguette Peridot Ear from OnyxCraft, anOnline Store which sells Chic and Elegant Fashion Jewelry. Details: 18K Yellow Gold Plated, Baguette Cut Sparkling CZ Peridot Earrings with 8 White Sapphire, weighs 15g and costs $33.
To enter- visit My Blog on Beauty
Be sure to check out our giveaways
both end 11/1