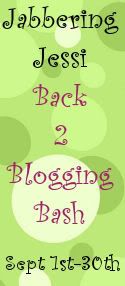 I normally do not eat yogurt, something about the taste just really turns me off. Although I do not eat it I do encourage it in my children because they enjoy it and so does my husband. As soon as we get the ok from our pediatrician we start our babies eating it and they just continue it as a healthy school lunch snack, after school snack or bedtime snack. I do love sweets though, especially chocolate. I know it is bad for me and I certainly am not going to lose any weight I put on while pregnant with my kids but I just cannot resist chocolate.

Thanks to My Blog Spark and Yoplait we got to try out and I get to bring all of you, my readers, Yoplait Delights. They come in four yummy flavors, are so good for you and only have 100 calories. The four flavors are:



Chocolate Raspberry

Triple Berry Creme

Lemon Torte

Creme Caramel
We got the Chocolate Raspberry and the kids loved it. Now as I said earlier I am not a fan of yogurt, but I had to try this one out so I stole a bite of Lee's. It was SOOOOOOOOOO good. He did not want to share more then a bite but oh my, I could totally eat these as a matter of fact they are on my grocery list for tonight.