My very first giveaway starts today! I am excited to take part in giveaways. It feels like Christmas, only you know what you may be getting!
For my very first giveaway I am doing something for both mom and child. I am giving away a $30 Amazon.com gift card as well as a word search book, stickers, and crayons from the movie Cars, as well as a Reptilian 3D book! Your special guy will love this set.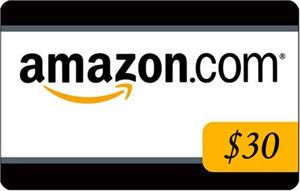 For entries into this giveaway all you have to do is
1. Click here to Comment on this post
2. Tweet about this giveaway, and while you're there if you want to follow me feel free to do so!
3. Add my blog button to your blog or site

If you do all three you get three entries into the giveaway drawing. After doing 2 and 3 comment back on this post letting me know you did so.



Ends May 29th

Post Your Comment


Create a Link to this Giveaway For Your Blog or add my button below